Register
Panthers University Lacrosse · Male
MonTueWedThuFriSatSun 7:00pm to 9:00pm
Individual Fees

Regular

245.0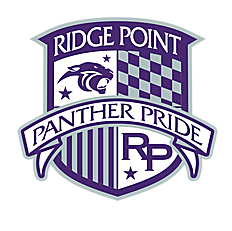 WELCOME TO PANTHERS UNIVERSITY
PANTHERS UNIVERSITY IS FOR PLAYERS OF ALL SKILL LEVELS. WE WANT TO TEACH OUR PLAYERS THE GAME THE CORRECT WAY, WITH COACHES WHO HAVE FIRST HAND EXPERIENCE IN ALL POSITIONS OF THE GAME. STARTING WITH A CLASSROOM SETTING, OUR PLAYERS WILL BECOME STUDENTS AND LEARN SCHEMATICS OFF OF A POWER POINT & WHITEBOARD SESSION, QUIZZED ON IT, AND RECEIVE INFORMATION PACKETS TO HELP THEM CREATE A BINDER OF LACROSSE KNOWLEDGE. THIS IS A USEFUL TOOL FOR ALL FUTURE LACROSSE ENDEAVORS AND CAN BE LOOKED BACK TO FOR REFERENCE OR TO STUDY. AFTER, PLAYERS RECEIVE AN ON-FIELD WALK THROUGH ABOUT THE LESSON PLAN AND WILL RECEIVE 30 MINUTES OF DYNAMIC TRAINING TO END THE SESSION.
THIS OFFER IS FOR PLAYERS GRADES 5-8TH WHO ARE LOOKING TO BOOST THEIR IQ THIS SUMMER.OUR GOAL IS TO HAVE OUR PLAYERS BE ABLE TO TEACH THEIR COACHES ABOUT THE SPORT OF LACROSSE.
JOIN US TODAY!
Dates: May 7th, 10th, 14th, 17th, 21st, 24th, 28th
Cost: $245 (7 Sessions)
Ages & Times 5th to 8th Grade from 7:00-9:00 PM
Program: 7 Sessions in May
1 Hour - Whiteboard/Power Point session
30 minutes On Field Walk through
30 minutes Dynamic Training
Location: Camp Sienna Fields
7725 Camp Sienna Trail
Missouri City, TX 77459
Please contact Coach Ed @ Fortbendlacrosse@gmail.com for any questions
Event Notes:
Now accepting registrations!